A unique concept that opens up the possibilities of Event Marketing.
When you're a Professional Barman and you're passionate about your job, you're always looking for ways to boost your business.
Pushing back the limits of know-how acquired over a long period of time and surprising our partners with more innovative ideas. Our customers' satisfaction is based on a quality service, but also on a distinctive service.
Through the creation of unique animations and new cocktail recipes, we are already reaching this goal. However, it is still and always a question of arousing emotion among your guests. To help you organise an unforgettable Happening that will make you look your best!
Then one day Hop! The idea of a food printer comes up and Bar Concept is born. This machine that can print any visual on your favourite drinks is an exclusive concept that will brighten up your professional events.
Translated with www.DeepL.com/Translator (free version)
Tasty and delicate drinks for event marketing
This exclusive process developed by Maxime, our Bartender in love with cocktails and everything related to them, involves a food printer and ingredients that will make it possible to hold the print on the foam.
How does it work?
The first step, certainly the most important, is to work with quality products, especially organic fruit and then 100% natural food colouring. The mixologist develops recipes rich enough in consistency to deposit a foam on top, similar to that of a cloud. Its density must be rich enough to print the visual, made from colouring, and last as long as possible. Here are three examples of drinks used in event communication: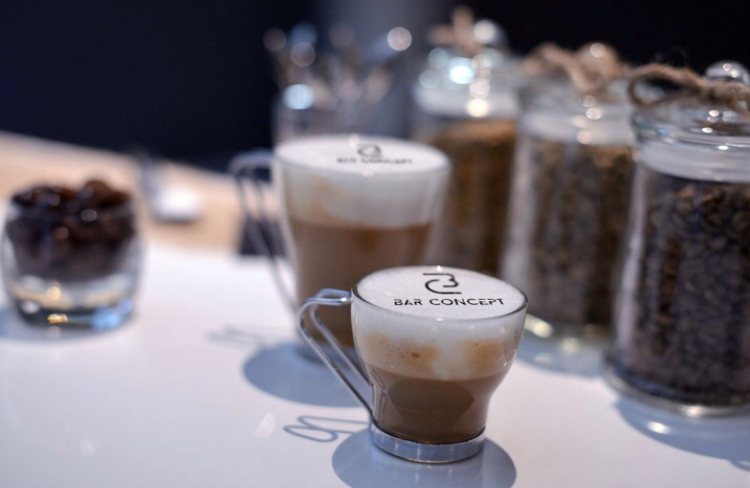 The Coffee
The barista will serve your cappuccino or coffee with a foam cloud on which your visual identity will be printed. A pleasure for the eyes and a delight for the taste buds, as this foam is flavored. Almonds, hazelnuts, Amaretto or Speculoos, all your senses will be taken on this unique journey.
The Smoothie
The opportunity to discover a new version of the Smoothie. A mixture of fruits skilfully prepared to obtain a soft and creamy purée will be served with a vanilla foam. Your brand identity will be directly displayed in this verrine, you will have the sensation of tasting a dish more than a fruit juice.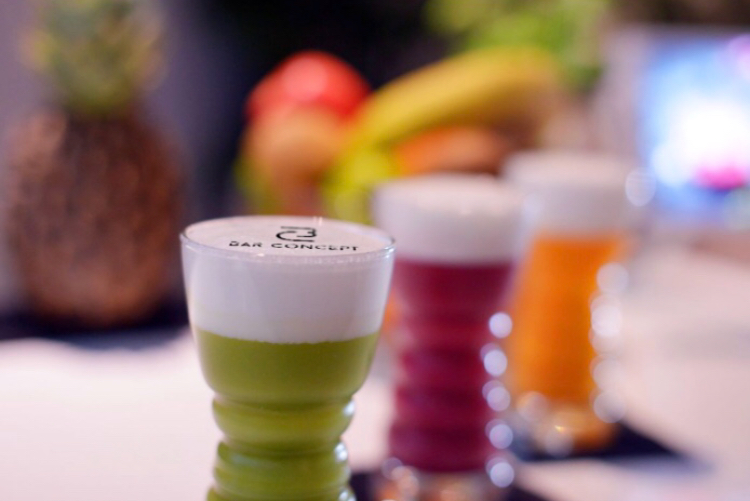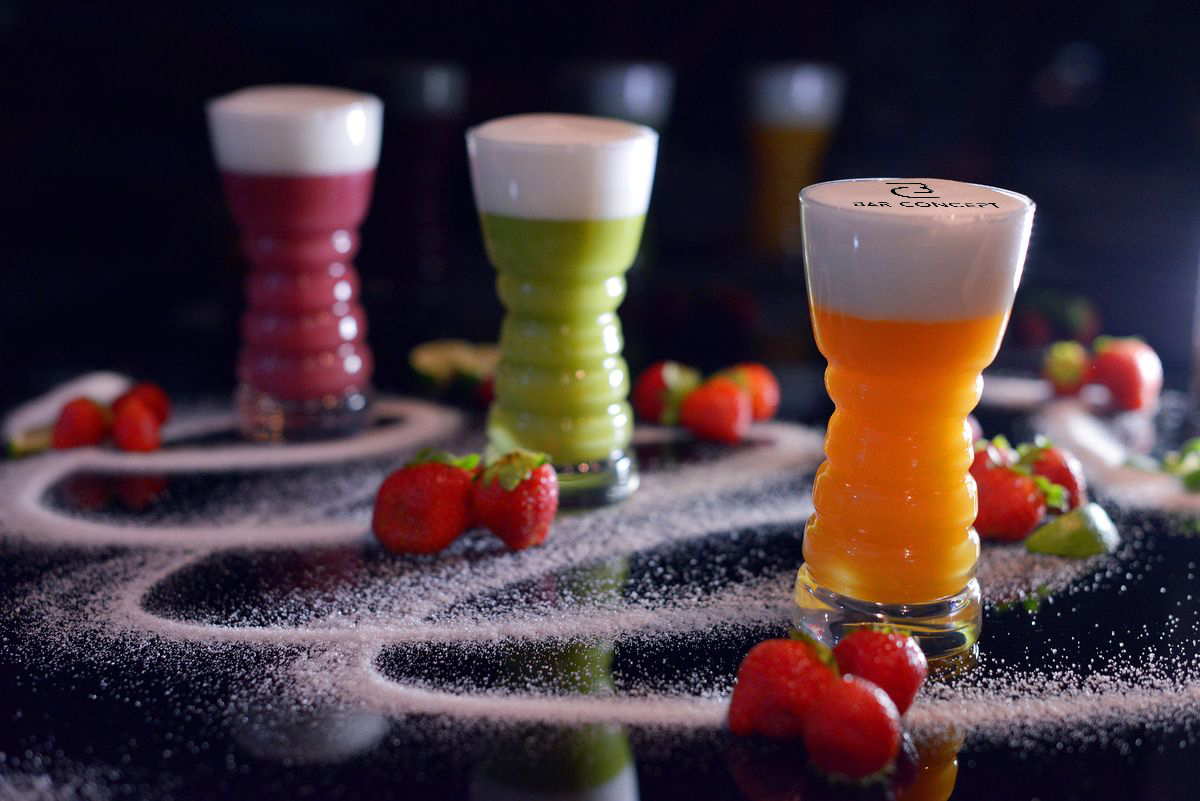 The Cocktail
Break the limits of the cocktails you know like Mojitos and Margarita with unique recipes. These alcoholic drinks worthy of a great chef will introduce you to exotic flavours. The vanilla or barley foam at the top will add a sweet note to your drink while displaying your company logo.
The spirit of Bar Concept is to bring an innovative concept that will highlight your professional identity in a completely unexpected way and enhance your brand image. By providing the file to the team, in the required format and in high definition, you will be sure to obtain a dazzling result at your professional event. Printing is done at the bar, in less than 10 seconds!
Your professional events will be more successful
Trade fairs, congresses, seminars, After Work, new product launches, opening of a new shop... the possibilities are immense to experience Bar Concept in the professional sphere!
For guaranteed success, prefer a daytime event. Your guests will be more available to appreciate your efforts and to activate your taste buds. As for the message, it can be a photo printed on the foam, a logo, a date or even a simple Welcome.
« Whoever wants to do great things must think deeply about the details. »
Our partnerships with Palexpo and BaselWorld, in particular, have permitted us to deploy precise know-how in the management of promotional events, congresses, trade fairs and inaugurations.
Bar Concept: the partner of your experiential marketing strategy
In Geneva and throughout the French-speaking part of Switzerland, the Bar Concept team has been able to promote some key brands. The combination of the gustatory pleasure of fruity drinks and image enhancement through food printing brings a note of magic to your commercial campaign. With the Bar Concept service, you can also offer a service of barman at home and thus delegate the drinks part to a team of professionals.